COMPALL Partner Meeting in Lisbon
08/01/2017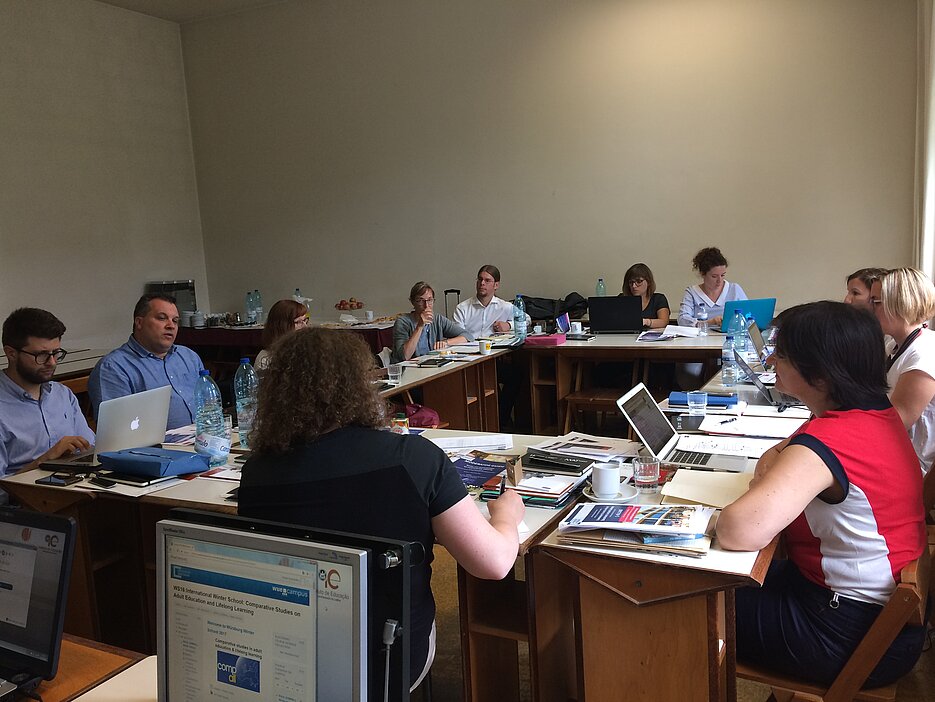 Foto: Regina Egetenmeyer, Würzburg
The forth project meeting of the COMPALL project took place in Lisbon, Portugalon the 21th until 23th of June 2017. Project partners from the universities of Hamburg, Florence, Lisbon, Padua, Pécs and Würzburg took part in the meeting.
The focus of the meeting included two and a half very days discussing and sharing ideas on different topics like the developments on the joint module of "Comparative Studies in Adult and Lifelong Learning", the reflection of the Winter School 2017 and the agenda for the Intensive Programme 2018. Furthermore, the structure and some specific contributions of the Joint Module Book were shared and discussed. Another point on the agenda was the further development of the Online Tutorial, improvements of the Professional Online Network and planning of the next Multiplier Event 2018. At the end on the last days, the possibilities how the COMPALL project could be continue after the three years was introduced.
The agenda was very tight, however effective and there was enough space to all universities to share their thoughts and ideas. The partners could benefit from the great hospitality of the staff and project member from the University of Lisbon.