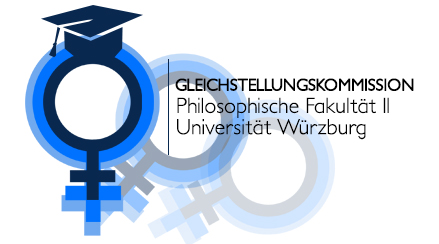 The Equal Opportunities Commission consists of one member of each institute of the faculties. It is intended that the Commission consists mainly of women. There is a balance between the number of representatives of professors and of non-professorial academic staff. The members of the Equal Opportunities Commission are elected on the proposal of the Faculty Board for the term of office of the Faculty Board and the Women's Representative. The Women's Representative presides over the Commission. Her vote will be decisive in case of a tie.
Special provisions for the first Equal Opportunities Commission:
It was elected on 17 December 2012 by the Faculty Board of the Faculty of Arts II and will be confirmed by the future Faculty Board (term of office: 1 October 2013 - 30 September 2015). New elections will take place in 2015.
Women's Representative
Prof. Dr. rer. nat.
Andrea
Kübler
Interventionspsychologie
Lehrstuhl für Psychologie I
Marcusstraße 9 - 11

Amtszeit vom 1. Oktober 2017 bis 30. September 2019
Composition of the Equal Opportunities Commission