COMPALL Partner Meeting in Copenhagen
06/20/2016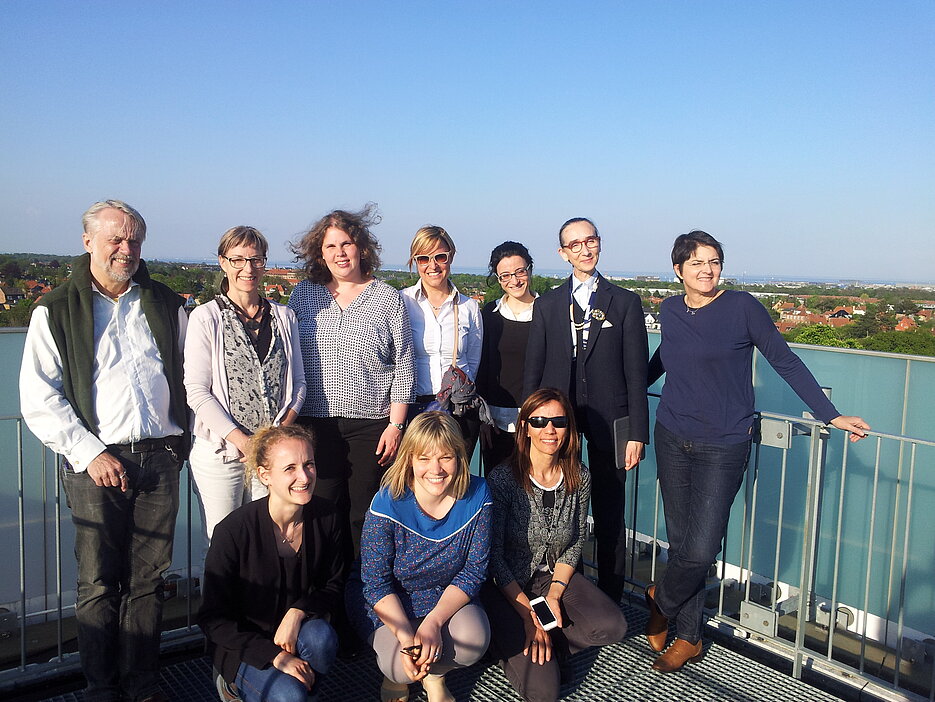 Foto: Regina Egetenmeyer, Würzburg
From the 8th - 11th of May 2016 the Compall partner universities – Aarhus, Chemnitz, Florence, Lisbon, Padua, Pécs and Würzburg – convened for the third project meeting in Copenhagen. In two intensive meeting days the consortium could achieve further developments on the joint module of "Comparative Studies in Adult and Lifelong Learning" and work in exciting discussions on new ideas and strategies within the project.
Reflecting on the evaluation of the last Intensive Programme 2016the agenda for the Intensive Programme 2017 was further developed and adapted to the needs of the participants. Guidelines for the OnCampus Preparation and the preparation of Country Reports were discussed and further steps towards an Online Tutorial carried out. The meeting also focused on the preparation of the upcoming book publication, improvements of the Professional Online Network and planning of the next Multiplier Event 2017.
All partners could benefit from the great atmosphere and hospitality on the campus of the Aarhus University in Copenhagen. The inspiring exchange among the participants have contributed to the great outcome of the meeting. On this account all partner universities and especially the University of Aarhus have to give thanks for their great work and effort they have been contributing to the Compall project.