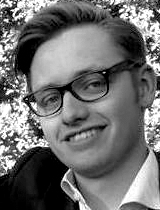 Jakob Van de Velde studied Psychology at the University of Ghent with specialisation in Theoretical and Experimental psychology and a minor in Neuroscience.
Main areas of interest are: Social facilitation and Imitative behaviour, Responsibility and Sense of agency, anything related to deception research with a focus on the Concealed Information Paradigm. Did his Master's Thesis on the impact of malicious actions on our Sense of Agency. Accumulated experience as research assistant under Dr. Bruno Verschuere during a 6-month stay at the University of Amsterdam. During his stay they developed a paradigm for testing the effect of enactment on the Concealed Information Test. Recently acquired interest in software programming and online data collection.
Got a grant of the Human Dynamics Centre in Würzburg and is doing research on the topic "Actions speak louder than words: The neural signature of concealed actions".