Themenkomplex HDC 2017- : Normalität und Normativität
Auf dem HDC-Forum 2017 hat die Fakultät für Humanwissenschaften einen neuen, institutsübergreifenden Themenkomplex identifiziert, der sich der "Normalität und Normativität" widmet. Die entsprechende AG entwickelt anhand dieses Themas die Ausrichtung der HDC-Themenkomplexe und damit auch das HDC und die Mitarbeit am HDC weiter.
Dabei werden die klassischen humanwissenschaftlichen Forschungen mit aktuellen Debatten um Fragen des Humanen verbunden.
Seit dem Jahr 2017 lautet der Themenkomplex: Normalität und Normativität.
Das Konzept des Themas wurde auf bislang 2 Workshops diskutiert, entwickelt und weiter ausgearbeitet.
Der Workshop "Normalität und Normativität. Annäherungen an das Humanum in seinem Wandel" fand statt vom 4.-5.5.2018. In einem auf den Ergebnissen dieses Workshops aufbauenden Folgeworkshops im Oktober 2018 wurden Themencluster geschärft und intensiv im Plenum interdisziplinär diskutiert. Einzelne Forschungsfelder werden nun entsprechend ausgearbeitet und Vorstudien erstellt.
Der erweiterten HDC-AG gehören an: Astrid Carolus, Jens Dreßler, Roland Deutsch, Johannes Hewig, Olaf Hoos, Klaas Huizing, Jörn Hurtienne, Jörg Klawitter, Andrea Kübler, Peter Marx, Karl Mertens, Jörn Müller, Thomas Müller, Ilona Nord, Yvonne Paelecke-Habermann, Paul Pauli, Andreas Rauh, Billy Sperlich, Roland Stein und Carolin Wienrich.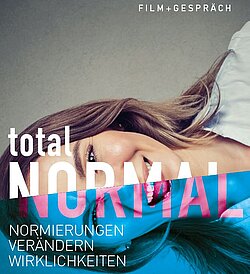 Normierungen verändern Wirklichkeit
In unserer von Beschleunigung geprägten Zeit ändern sich die Grenzen zwischen normal und unnormal immer schneller und unterliegen einem Wandel. Die damit wieder verbundenen Prozesse von Normalisierung gehen dabei stets mit einer offenen oder versteckten Normierung einher ("Erika Mustermann" und "Otto Normalverbraucher"). In gleichem Maße erzeugt eine sich verändernde gesellschaftliche Normalität auch neue normative Wertkategorien, wie etwa Diversität im Sinne eines positiv besetzten "Anders-Seins".
Die ausgewählten Filme beleuchteten mit den Bereichen Künstliche Intelligenz, Geschlechteridentität, Inklusion und Krankheit gerade jene Felder, in denen aktuell um eine Neuformatierung von Normalität und Normativität in unserer Gesellschaft gerungen wird.
Eine Filmreihe in Zusammenarbeit mit dem Programmkino Central, dem Human Dynamics Centre der Universität Würzburg, der AV-Medienzentrale und dem Referat für Interreligösen Dialog und Weltanschauungsfragen der Diözese Würzburg.
Termine:
9.10.2018 / 18.30 Uhr Wer ist Thomas Müller? Dokumentarfilm | Deutschland 2013 | 87 Minuten Regie: Christian Heynen, Gespräch mit Christian Heynen, Regisseur
23.10.2018 / 18.30 Uhr Eine fantastische Frau Drama | Chile/USA/Deutschland/Spanien 2017 | 104 Minuten Regie: Sebastián Lelio, Gespräch mit Simone Kurz, Außenbeauftragte von Trans-Ident e.V. Würzburg
6.11.2018 / 18.30 Uhr Ex_machina Science-Fiction-Film | Großbritannien 2015 | 108 Minuten Regie: Alex Garland, Gespräch mit JProf. Dr. Carolin Wienrich, Institut für Mensch-Computer-Medien, Universität Würzburg Prof. Dr. Marc Erich Latoschik, Lehrstuhl für Human-Computer-Interaction, Universität Würzburg
20.11.2018 / 18.30 Uhr Hedi Schneider steckt fest Drama | Deutschland/Norwegen 2015 | 92 Minuten Regie: Sonja Heiss
4.12.2018 / 18.30 Uhr Die Entdeckung der Unendlichkeit Biopic | Großbritannien 2014 | 118 Minuten Regie: James Marsh, Gespräch mit Prof. Dr. Reinhard Lelgemann, Lehrstuhl für Sonderpädagogik II Körperbehindertenpädagogik, Universität Würzburg
Flyer zur Filmreihe als Download (ca. 1,5 MB).
Residenzvorlesung: Normalität - Grenzgänge zwischen Philosophie und Psychologie

Die Residenz-Vorlesungen des Instituts für Philosophie stehen im Sommersemester ganz im Kontext des HDC-Themenkomplexes "Normalität und Normativität".
Unter dem Thema "Normalität - Grenzgänge zwischen Philosophie und Psychologie" bereichern folgende Vorträge unseren fakultätsweiten Forschungsdiskurs:
23.5.2019: Prof. Dr. Roland Deutsch (Würzburg): "Sind wir nicht alle Mittelschicht? Psychologische Grundlagen der Wahrnehmung ökonomischer Ungleichheit"
13.6.2019: Dr. Dorothée Legrand (Paris): "How does speaking make sense? A philosophical and psychoanalytic inquiry into a mode of being normally singular"
4.7.2019: Prof. Dr. Dr. Thomas Fuchs (Heidelberg): "Wahn, Realität und Intersubjektivität"
Die Vorträge finden jeweils donnerstags, 20.00 Uhr (s.t.), im Toscanasaal der Würzburger Residenz statt. Im Anschluss besteht die Möglichkeit, bei einem Glas Wein die Diskussion fortzusetzen.
Weitere Informationen, u.a. das Plakat zum Download (2,4MB).