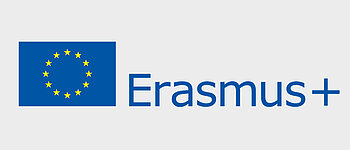 Objectives
The Erasmus+ programme promotes the mobility of higher education students. It allows them to study part of their degree at a university in another European country (EU member states as well as Iceland, Liechtenstein, North Macedonia, Norway and Turkey).
Erasmus+ mobility activities
Under the Erasmus+ programme, students can receive funding for traineeships or study abroad experiences in other member states of the European Economic Area (EEA). Students can undertake Erasmus+ traineeships at any research group based at a university in the EEA, provided that that research group is willing to host them. The universities hosting the traineeships do not have to be partner universities of JMU, they will merely have to sign a Learning Agreement with it. Students wishing to undertake an Erasmus+ study abroad experience, however, can only go to universities in the EEA that their subject has an Erasmus+ partnership with.
More information and contacts
Each Institute at the Faculty of Human Sciences has designated a contact person to help students who are interested in undertaking an Erasmus+ mobility activity: